Image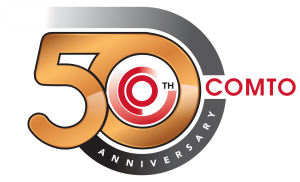 In 2021, COMTO celebrated its 50th year as the nation's premier multimodal advocacy organization for minority professionals and businesses in the transportation industry. Standing on the shoulders of our founders and the contributions of an international membership comprised of devoted transportation professionals, COMTO serves as the leading voice for minorities in the transportation industry.
What is now COMTO began in 1971 at Howard University when the Urban Mass Transit Administration (UMTA) held the first national Minorities in Mobility conference to provide a forum for minority professionals in the transportation industry. The meeting culminates with the organization of the Conference of Minority Public Transportation Officials (COMPTO). The conference drew 77 participants and was led and organized by Rev. Jerry Moore, Harold B. Williams and Carmen Turner. By 1978, the now Conference of Minority Transportation Officials (COMTO) had grown to six regional chapters and by 1985, 23 chapters. In 1992, the first national office of COMTO opened in Washington, D.C.
COMTO today has 38 chapters (and growing) in the U.S. and Canada and is led by a President & CEO and a National Board of Directors. COMTO's national office remains headquartered in the Washington, DC Metropolitan area and is fully staffed. COMTO also has a Council of Presidents which consists of the presidents of each its 38 chapters.
Learn more about COMTO's History in "The Color of Leadership: Four Decades of Leveling the Playing Field in the Transportation History."