The Conference of Minority Transportation Officials
Who We Are
We are the Voice of Equity in Transportation
What We Believe
We believe that diversity moves the world. We believe that the leadership of a massive industry that has the responsibility of transporting all people all the time should reflect the complex mosaic of those they serve. We believe that commitment to inclusion across race, gender, age, religion, identity and experience moves us forward every day.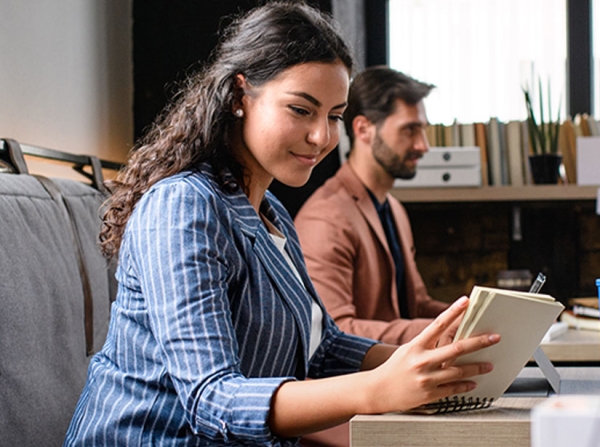 Vision
Our vision is to ensure full access for minorities in transportation while preparing and positioning leaders for rapidly evolving global opportunities.
Mission
Our mission is to ensure opportunities and maximum participation in the transportation industry for minority individuals, veterans, people with disabilities and certified MWDBE businesses through leadership training, professional development, scholarship and internship funding, political advocacy, partnership building and networking opportunities.
Membership
Today, COMTO has more than 3,000 members in 38 chapters across the United States and Canada. We represent the more than 3 million minorities in the United States and Canada who work in all modes of the transportation industry. From highways and roads to mass transit systems, from subways to rail systems and from port authorities to airports, COMTO members represent every facet of the transportation industry. This includes trucking, taxi and limousine services.
Our members are transportation agencies, corporations, Historically Underutilized Businesses (HUBs), industry non-profits, academic institutions, individuals, and students. We are the presidents and chief executive officers who determine the direction of major transportation systems and the mechanics and operators who ensure the safe passage of millions of transportation riders every day.
Chapter Directory

COMTO has an impressive list of 37 chapters that are globally ensuring opportunities and maximum participation in the transportation industry.

Learn More

Board of Directors

COMTO's distinguished Board of Directors are well-respected and experienced leaders in the transportation industry.

Learn More

Headquarters

COMTO Headquarters is led by a team of professionals who are committed to the mission and vision of the organization.

Learn More
Advocate

We educate transportation agency leaders, industry stakeholders, corporate executives and COMTO board members on diversity issues. We actively engage with key advocacy and legislative groups as well as congressional transportation committee and subcommittee leaders at meetings scheduled specifically for COMTO members during COMTO's annual View from the Hill and CBCF Transportation Braintrust events.

Collaborate

We coordinate and collaborate with other trade organizations on issues that affect COMTO members. We provide networking opportunities for businesses and agencies to build alliances and partnerships. Through our Small Business Directory database, we promote visibility, contracts and partnerships for MWDBEs.

Educate

We offer educational workshops, continuing education units, leadership training seminars, professional development and networking opportunities through national webinars, the annual COMTO National Meeting and Training Conference and through local COMTO chapters. We also take great pride in our youth programs that create a pipeline of future minority transportation industry professionals and leaders through scholarships and internships.

Communicate

We provide up-to-date member, chapter and industry news through COMTO National's newsletter, News in Motion, and social media platforms (LinkedIn, Facebook and Twitter). We offer articles and insightful editorials on legislative issues, transportation innovations and COMTO National events through COMTO National's industry publication, Accelerate. Through ongoing updates, all COMTO activities are posted on the National and Chapter websites to keep members informed and educated.

Innovate

With an eye on innovation, we prepare the current and next generation of transportation leaders on advanced technology in the industry.