CBC Transportation Braintrust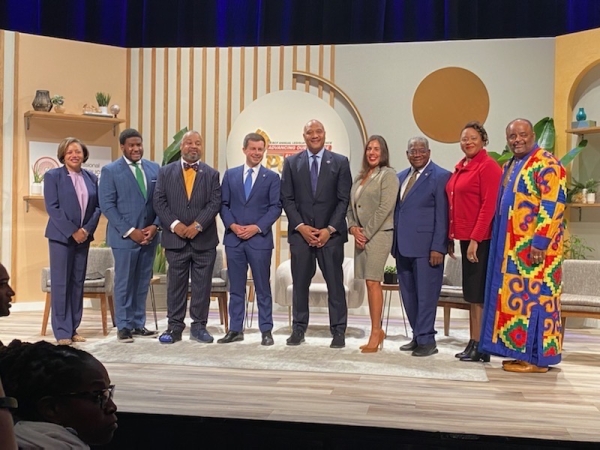 The Congressional Black Caucus Foundation's Transportation Braintrust was conceived over 27 years ago to provide a forum during the CBCF Annual Legislative Conference (ALC) for the top-level exchange of information and ideas between key leaders and experts in the transportation industry. The program has grown over the years thanks to the sponsorship of the late U.S. Representative Elijah Cummings (D-MD) and continues under the sponsorship of today's CBCF leaders. 
The Braintrust brings together the best minds and brightest thinkers in the field to discuss issues of particular relevance to disadvantaged peoples in transportation, including economic development, community participation, public safety, universal access and business opportunity. These experts come together annually and represent both a consolidation of the public and private sectors and a collaboration of diverse disciplines in the transportation industry.
The free flow of thought-provoking questions and subsequent discussion of the issues in a public setting can lead to an ongoing dialogue among all stakeholders. This significantly assists the COMTO leadership in its efforts to both develop a consensual agenda and devise a strategic plan for its Chapters and membership.