September 29, 2022 • 8:30 - 11:00am
View From the Hill
U.S. Capitol Visitor Center
Washington , DC 20515
United States
Image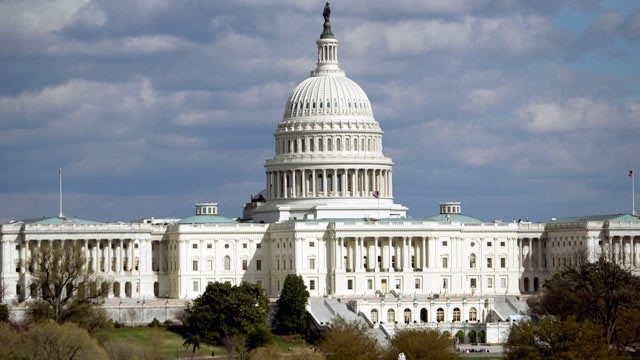 Join COMTO on September 29, 2022 for a day of legislative advocacy designed to bring attention to transportation issues affecting minority communities – from careers and contracting to equity, accessibility and inclusion.  "A View from the Hill" is a series of legislative activities for COMTO members and includes networking, discussions regarding current issues facing the transportation industry, and potential solutions to these issues. A schedule of events, as well as COMTO's Legislative Agenda and Call to Action are listed below.
Advocacy Webinar Tuesday, September 13, 2022
2022 COMTO Advocacy Webinar
2:00PM – 3:00PM EST
As we gear up for this year's View from the Hill, this webinar will provide a review of COMTO's legislative priorities and provide tips and tools on how to craft your message to effectively advocate COMTO's mission of ensuring a level playing field and maximum participation in the transportation industries for minority individuals, businesses, and communities of color. Register in advance for this webinar: https://us02web.zoom.us/webinar/register/WN_Xya4MwpMQMW2CZEsrIQiSA
---
Thursday, September 29, 2022
A View from the Hill - Legislative Panel
8:30AM – 11:00AM EST
U.S. Capitol Visitor Center
First Street NE, (Room TBA), Washington, DC 20515
The program begins with a legislative panel discussion of transportation industry leaders who will provide insight into how lawmakers are handling issues surrounding infrastructure and transportation.
**Due to security at the Capitol, all attendees must register by Thursday, September 22, 2022. Doors open at 8:30AM.
---
Congressional Meetings 
Meet with your elected officials to share COMTO's message, legislative agenda, and views on the rehabilitation and revitalization of America's transportation infrastructure.  
**COMTO members who wish to schedule Congressional meetings, can identify their representatives using the following links.
https://www.house.gov/representatives/find-your-representative
https://www.senate.gov/general/contact_information/senators_cfm.cfm
---
Friday, September 30, 2022
CBCF Transportation Braintrust
11:30AM - 1:30PM
Walter E. Washington Convention Center, Room (TBD)
801 Mount Vernon Place, NW, Washington, DC 20001
The Congressional Black Caucus Foundation (CBCF) Transportation Braintrust, sponsored by COMTO, brings together the best minds and brightest thinkers in the field to discuss issues of particular relevance to people of color in transportation.
Open to all participants.
---
 LEGISLATIVE AGENDA
In anticipation of your Congressional Meetings, please familiarize yourself with COMTO's 2022 Legislative Agenda. Two template letters are available to share with elected Congressional Representatives and U.S. Senators:
 Letter 1 – COMTO Members Call to Action Attending VFH: This letter should be sent by members who are attending VFH in September as it states in the last paragraph, that the COMTO member will see him/her in Washington, DC during View from the Hill. As a reminder, COMTO members who are coming to DC can request a meeting with their representative using the following links.
https://www.house.gov/representatives/find-your-representative
https://www.senate.gov/general/contact_information/senators_cfm.cfm
Letter 2 - COMTO Members Call to Action: This letter should be sent by members unable to come to Washington, DC for View from the Hill and who would like to meet in the local office of their elected representatives. The last paragraph of the letter states that the COMTO member would like to meet with him/her in their district office. Members can reach out to the national office for assistance with setting up a local meeting with their representatives in the District office.
Once the Members of Congress are identified:
If the COMTO member is attending VFH, they should use 

Option Letter 1

.
If the COMTO member is not attending VFH and would like to meet the Representative or Senator in a district office, they should use 

Option Letter 2

.

COMTO members can simply insert the Members' names in the address box, and sign and date the letter and email or send it via U.S. mail directly to their Representative.

In order for us to keep track of our progress, please copy the National office on your correspondence at 

info

@comtonational.org.
These letters are important to the advancement of the COMTO National Legislative Agenda and we encourage you to respond to this call to action as soon as possible. 
Thank you for all your hard work and support of COMTO! For more information and questions, please contact [email protected]. Put "View from the Hill" as the email subject.