Welcome to COMTO New York
COMTO was created to provide a forum for senior minority professionals in the transportation industry.
Connect with Us!
NY
United States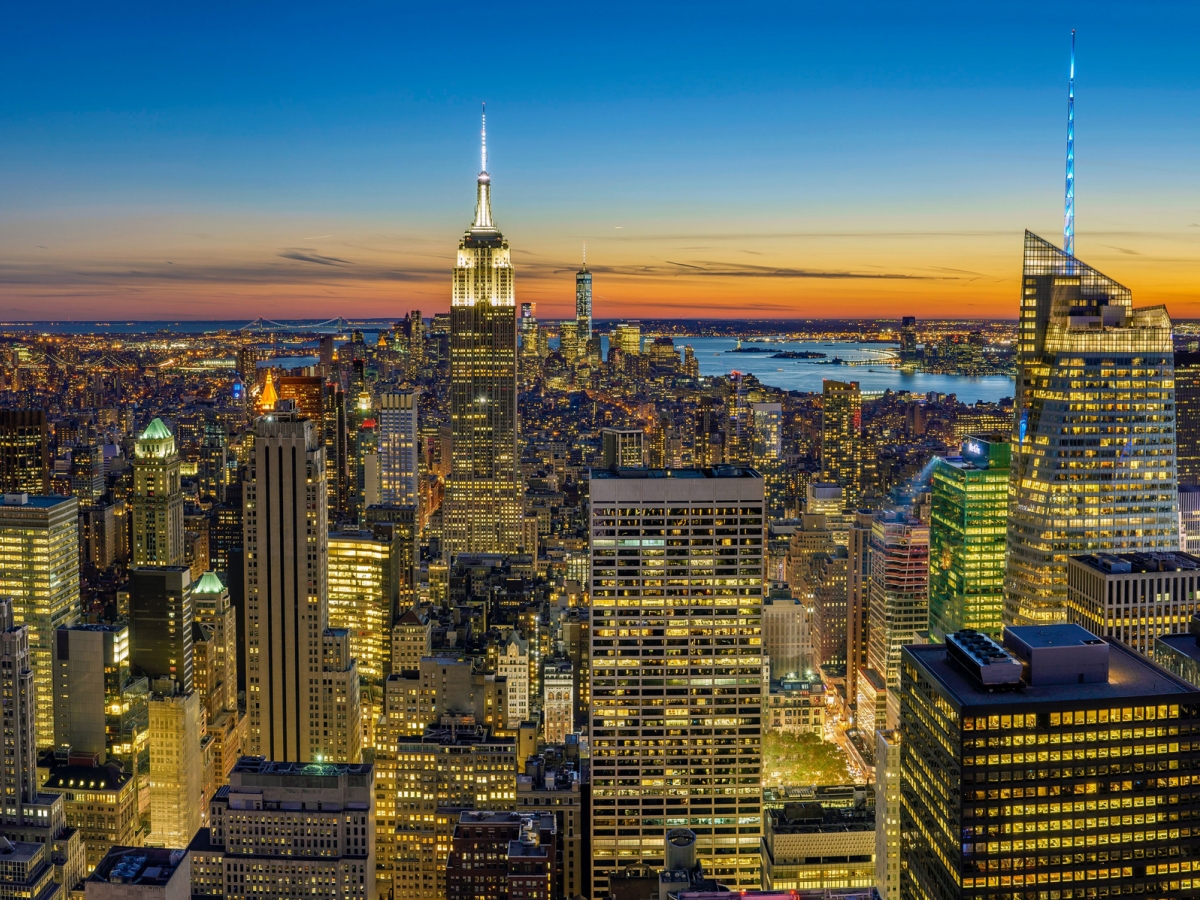 The Voice of Equity.
The New York Chapter of COMTO is a leading association of minority and women transportation officials committed to advancing the professional growth and career development of all levels of the workforce in the transportation arena and affiliated professions. We are committed to building the best leaders for our industry from both the ranks of the public sector and private corporations. Our mission includes supporting the growth and cultivation of Minority and Women Enterprises as well as Disadvantaged Business Enterprises within New York's transportation industry. Join us to strengthen our transportation systems and programs in New York and Move New Yorkers Who Move the World.
Richard Watson

President

Richard J. Watson is the Manager of Employee Relations at Metropolitan Transportation Authority Headquarters (MTA). He is responsible for providing labor and employment advice to MTA managerial staff. Mr. Watson has more than 25 years of experience in the transportation industry, serving in leadership roles for both management and labor.

Yvette Janniere-Houlder

At-Large Member

Yvette Janniere-Houlder

At-Large Member

Yvette Janniere-Houlder is an accomplished, business leader and change agent with more than 30 years of experience in the Transportation Industry including aviation, bus and rail in both the private and public sectors. She has a record of achievement driving strategic organizational improvement efforts aligned with technology and business goals. She currently serves as the Lead Program Manager, Enterprise Applications at the Metropolitan Transportation Authority (MTA) New York State.

Ms. Janniere-Houlder holds a Bachelor of Science in Management Information Systems from York College, is a Certified Project Management Professional through the Project Management Institute and holds a Master of Business Administration from Fordham University.

She enjoys volunteering, mentoring, traveling and spending time with her family. She has been an active member of the Conference of Minority Transportation Officials (COMTO) for 10 years serving in several roles for the New York Chapter including Treasurer, Executive Vice President, President and Advisory Board Member. She has also served on the COMTO National Historically Underutilized Business Sub-Committee.

Ms. Janniere-Houlder is also a member of the following professional organizations; Women Transportation Seminar (WTS); Project Management Institute (PMI); National Association of Professional Women (NAPW); former Vice Chair Summit Academy Charter School Board and is a member of the Uniondale Bond Oversight Committee which is responsible for overseeing a $158M Bond to upgrade and expand the schools of the Uniondale Union Free School District.

COMTO has been an immeasurable value add to my personal and professional growth and has allowed me many opportunities to encourage and empower others to also reach beyond their comfort zones and join the journey. I look forward to continuing COMTO's 50-year legacy committed to fighting for social justice and equity for minority individuals and small businesses within the transportation industry.

Julie Green

Treasurer

Julie Green is the Vice President of the New York Region of LTK Engineering Services. In this capacity, she leads an expert engineering team providing consulting services to some of the largest transportation-focused agencies located throughout the continental United States. Julie is a licensed Professional Engineer with 25 years of experience in the design, development, procurement, testing and delivery of transportation systems and equipment.

Gregory Bradley

Vice President of Business Development

Gregory Bradley

Vice President of Business Development

Gregory Bradley is Principal of Bradley Consulting & Training (BC&T). BC&T provides human capital training and consulting services to companies, organizations, professionals and entrepreneurs. Greg, a lawyer, professor and former human resources transportation executive, has over 25 years of experience in human resources management, training and development, employee relations, labor relations, diversity management, conflict resolution and workplace mediation. Greg is a member of COMTO-New York, serves as Chair of the COMTO-New York Professional Development Committee and a recipient of the Thomas G. Neusom Founders Award (2009).

Alesia Cain

Vice President of Communications

Alesia Cain

Vice President of Communications

Alesia Cain is the Director of Technology and Business Consulting at Marine Tiger Technologies providing strategic business and management consulting for public sector agencies with a concentration in transportation and public transit. Ms. Cain has over 30 years of technology management experience, of which 18 years was at Hampton Roads Transit (HRT) in Norfolk, Virginia where she was the Chief Information Officer (CIO), Chief Technology Officer (CTO) and Chief Information Security Officer (CISO) overseeing all aspects of Enterprise Information Technology (IT) and Operational Technology (OT). Ms. Cain serves as Vice Chair of the American Public Transportation Association (APTA) Research and Technology (R&T) Committee, Chair of the APTA Technology Standards Policy and Planning Committee (SPPC) and is a Board Member for the Intelligent Transportation Society of Virginia (ITSVA).

Terence Banks

Legislative Chair

Terence Banks

Legislative Chair

Mr. Banks is the Legislative Chair for the Conference of Minority Transportation Officials, New York Chapter (COMTO-NY).  He has 23 years as a committed leader in urban transportation and infrastructure with New York City Transit.  Mr. Banks is responsible for the safe expedition of day to day subway train movement, including scheduling, train cleanliness, emergency response, customer communications on board and station public announcements and policy enforcement. Mr. Banks sits on the  membership committee and the gala committee of the esteemed One Hundred Black Men Inc., an organization that implements programs designed to improve the quality of life for African Americans and other minorities.  In 2013, Councilman I. Daneek Miller appointed Mr. Banks to serve as a Community Board member in the eastern part of Queens and to serve as co-chair of the Youth and Education Committee for Queens Community Board 13. Mr. Banks also  formed The Pearl Group, a collective of diverse professionals whose goal is to enhance the social, educational, and economic status in underserved communities leveraging collective power and pooling resources together – promoting the motto "there is strength in numbers".

Albert Culler

Scholarship Chair

Albert Culler

Scholarship Chair

Albert Culler is the General Superintendent for the Service Delivery Transportation Operations group at New York City Transit one of six agencies of the Metropolitan Transportation Authority (MTA). He has over 30 years of transportation industry experience.
Scholarship Program
---
CONGRATULATIONS to our 2022 Recipients