January 24, 2022
Leadership Corner: A Message from President & CEO April Rai
Image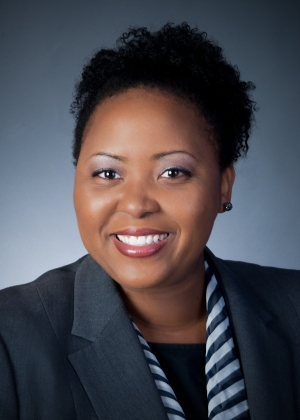 I'd like to welcome you to our inaugural COMTO Leadership Corner, where each month, you'll hear from COMTO leaders who will share their thoughts on trending topics, our industry and the world. As the voice for equity in transportation, this series will provide a platform to showcase equity in action.
We are excited to release the COMTO 2022–2025 Strategic Plan that outlines our roadmap towards a vision of full access and maximum participation in transportation for the underrepresented. Key goals and indicators around engagement, professional development and advocacy place COMTO at the forefront of a constantly transforming industry.
While we are entering a new year still managing the effects of a global pandemic, we are also hopeful and excited at prospects, including an administration focused on equity and the Bipartisan Infrastructure Law providing billions in new federal spending over five years. Thank you for your continued support of COMTO.
COMTO is the voice for equity in transportation. For more than 50 years, we've worked to ensure opportunities and maximum participation in the transportation industry for minority individuals, veterans, people with disabilities and historically underutilized businesses. From helping individuals advance in their careers to connecting organizations to a talented pipeline of minority candidates to increasing contracting opportunities for small, minority-owned and disadvantaged businesses or advocating on issues of concern to our members, COMTO has been the premier organization dedicated to advancing those underrepresented in transportation.
A membership in COMTO demonstrates your commitment to equity, diversity and inclusion. COMTO welcomes all who support our mission and strive to see equity in our industry and the communities we serve. If COMTO's mission aligns with your values, membership will allow you to connect and build with others who believe the leadership of a massive industry that has the responsibility of transporting all people all the time should reflect the complex mosaic of those they serve.
Here's what you can continue to expect from us:
Purposeful use of COMTO platforms to showcase equity in action and advocate for the underrepresented

Vast professional development and networking opportunities
Timely and relevant programs and resources
A safe space to receive support, guidance and connections needed to excel in your career
Membership in COMTO gives members a chance to hone their leadership skills and help put the organization's vision and mission into action. Participate in local chapter activities. Join a national committee. Bring your ideas and passion for the industry to the table. Join or renew your COMTO membership and get involved. Together, we will transform the transportation industry and continue to move the nation and beyond!